CranioSacral & Emotional Release Therapist
Trauma Recovery Coach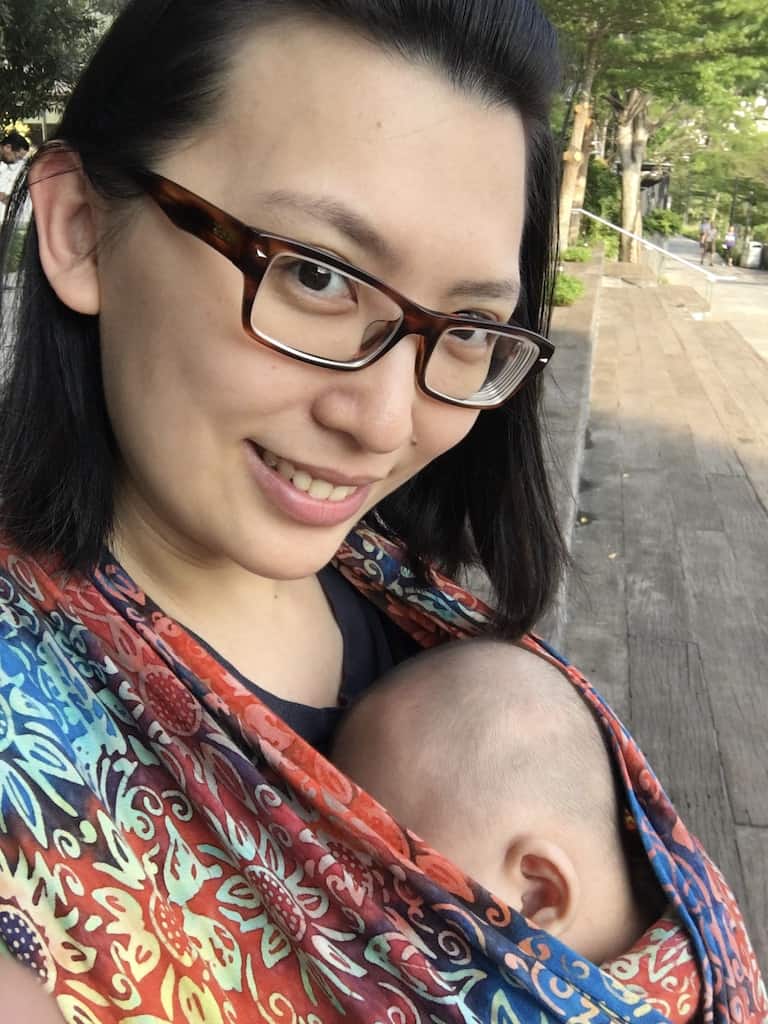 Hello! I'm Sharon
My journey started when I got post-natal depression after giving birth to my son. That was the bleakest period in my life where I dealt with negative thoughts daily, all while struggling to meet the needs of a newborn.
My cousin saw how I was spiraling off and offered to do Emotional Freedom Technique (EFT) with me. I was able to beat depression without medication. I went on to learn EFT and Matrix Reimprinting to help myself cope with the daily stress.
Later, I was suffering from recurring back pain which never completely go away despite seeing a physiotherapist regularly. I was then introduced to a CranioSacral therapist who helped "reboot" my system and find out the underlying emotional root to the tension I've been keeping in my body.
My experiences sparked my interest in holistic mind-body healing so I went on to take courses on CranioSacral Therapy and SomatoEmotional Release. They allow me to effectively determine the root cause of a recurring physical ailment.
My areas of special interest include chronic pains that arise from childhood and emotional trauma.
My Approach & Values
I look at the human body as a whole system. This means that our emotional and mental states can affect our physical well-being and vice versa.
I believe that pain is our friend NOT our enemy. They have one job, which is to send the message that our body craves for us to know for the longest time.
I believe all of us have the ability to heal. Don't believe? Observe when you get a paper cut, the wound closes. We all have an innate body wisdom, and our body never lies. When we learn to listen, we can tune into this wisdom and get what we need.
I use a multi-layer approach that combines one or more of my trainings to help my clients improve their well-being and maintain a neutral and non-judgemental position so that clients can feel safe. When we feel safe, we are able to relax more, hence enhances our healing process.
The Official Stuff:
IAOTRC Trauma Recovery Coach
SomatoEmotional Release I
CranioSacral Therapy I and II
Mindscape
Emotional Freedom Technique Level I and II
Matrix Reimprinting
Bachelor of Engineering (Mechanical)
Currently in Training for:
Being dual-certified as a Practitioner from Healing from the Core and Distance Healing from the Core program.
My Nuances
I've tried a ton of jobs before – engineer, real estate agent, tourist guide, book keeper, home dining chef, corporate trainer, business owner… all to "find a job I love so I'll never work again".
I love to learn. That explains the 15 courses I have in Udemy. And a backlog of mind-body healing courses. 😭
I'm an introvert. I prefer to connect with people on a 1-1 basis.
I'm a self-taught painter.
Because my secret power is in helping others unlock their problems, I get strangers who will come to me with their sad stories, from taxi drivers to the auntie at the bakery…😅
Featured in these interviews
In this episode with Shift with Shubhra, I talked about my journey with alternative therapies and how I ended up with Craniosacral Therapy. How Craniosacral Therapy heal the body and how prolonged tension and stress affect our body. Briefly explained Reiki vs Craniosacral Therapy and an impromptu 'Live' mindfulness exercise that you can do whenever you feel anxious. 
This interview with Coach Marco B was more about my personal journey from being a goody-two shoes raised in a strict Asian household, to being stuck in my engineering job, having my quarter-life-crisis and eventually being called to do emotional healing for people, especially women struggling with motherhood.  
"Sharon is very intuitive and has a true gift in finding the right spots to release tensions in the body and the linked emotions. Each session is extremely relaxing. After each session I feel more balanced, lighter and experience a much better energy flow. I highly recommend seeing Sharon for a session. "
"Sharon's innate intuition about the human body and her ability to connect personally and intimately with her clients is what makes her so special."
"I enjoy Sharon's sessions as she has a very gentle touch and voice. She is sensitive and able to sense the source of my body's tension. She's helped me to balance my body's energy and reduce the tension I've gained from my busy lifestyle."
"CST has played an important role in my journey to treat series of neurological issues triggered by depression and stress."
Contact Me
Schedule your free consult below.
sharon@therapybysharon.com
Asaya Health
583 Orchard Road
#10-02 Forum Office Tower
Singapore 238884
sharon@therapybysharon.com
Asaya Health
583 Orchard Road
#10-02 Forum Office Tower
Singapore 238884